Welcome!
As we all continue to adjust to the recent increase in the spread of COVID19 throughout Vermont, the Guild continues to revamp its offerings to members. Morning programs, workshops, and business meetings will all be held via Zoom. Check the website regularly for specific updates. The extensive guild library collection is available for checkout via the postal service. A towel exchange has been organized, and we can look forward to a social Zoom group being offered in the near future. Studio tours will be available for viewing by the end of January.
If you are able, consider a donation to the Craft Center, the "home" of the guild.
Checks can be sent to:
White River Craft Center
50 Randolph Avenue
Randolph, VT 05060
Thank you for visiting our website!
Donna Pratt
President, Vermont Weavers Guild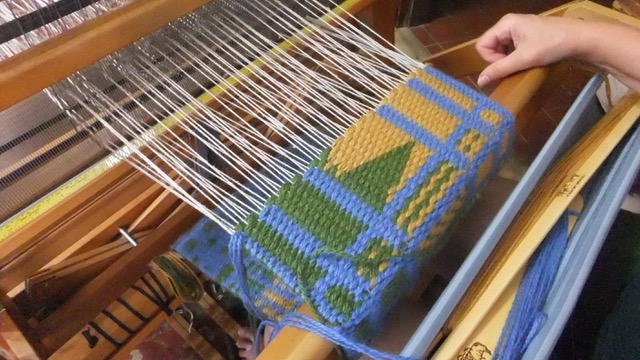 On the loom at the Jason Collingwood Workshop