Oct. 5–7 2013 - Crimp and Create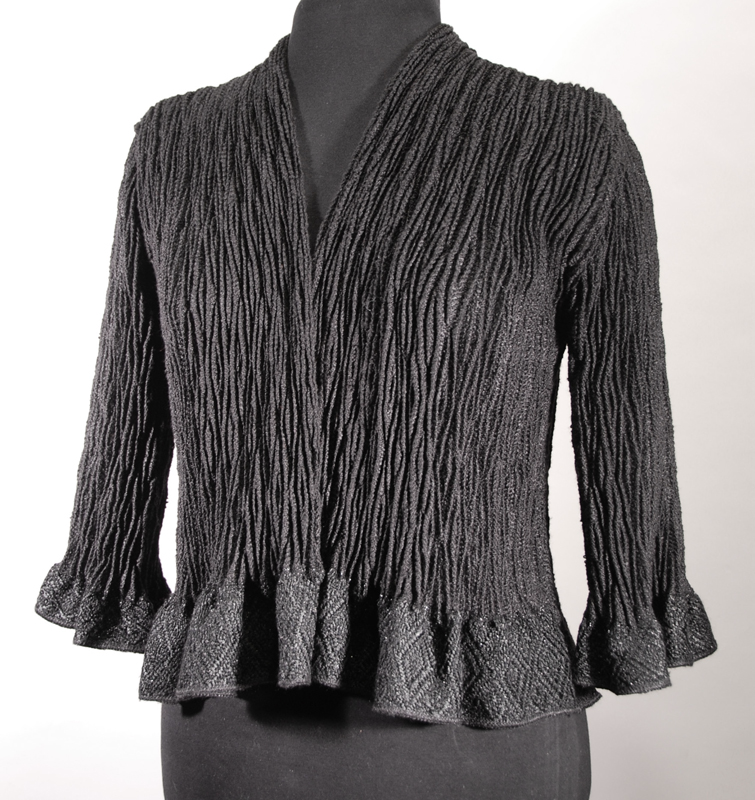 This is an on-loom workshop taking fiber in a new direction by creating "crimp cloth." Using a variation of woven shibori for both warp and weft, learn to create fabric with permanently crimped designs that hold their memory even when washed. Participants will draft, weave, and crimp their samples in class to discover the endless possibilities. Learn how the fabric can be used for entire garments as well as for permanent pleating to replace knitted ribbing for a sweater or to add a knit look to the collar area of a jacket. Sewing tips for using this amazing cloth will be included. No dyeing involved.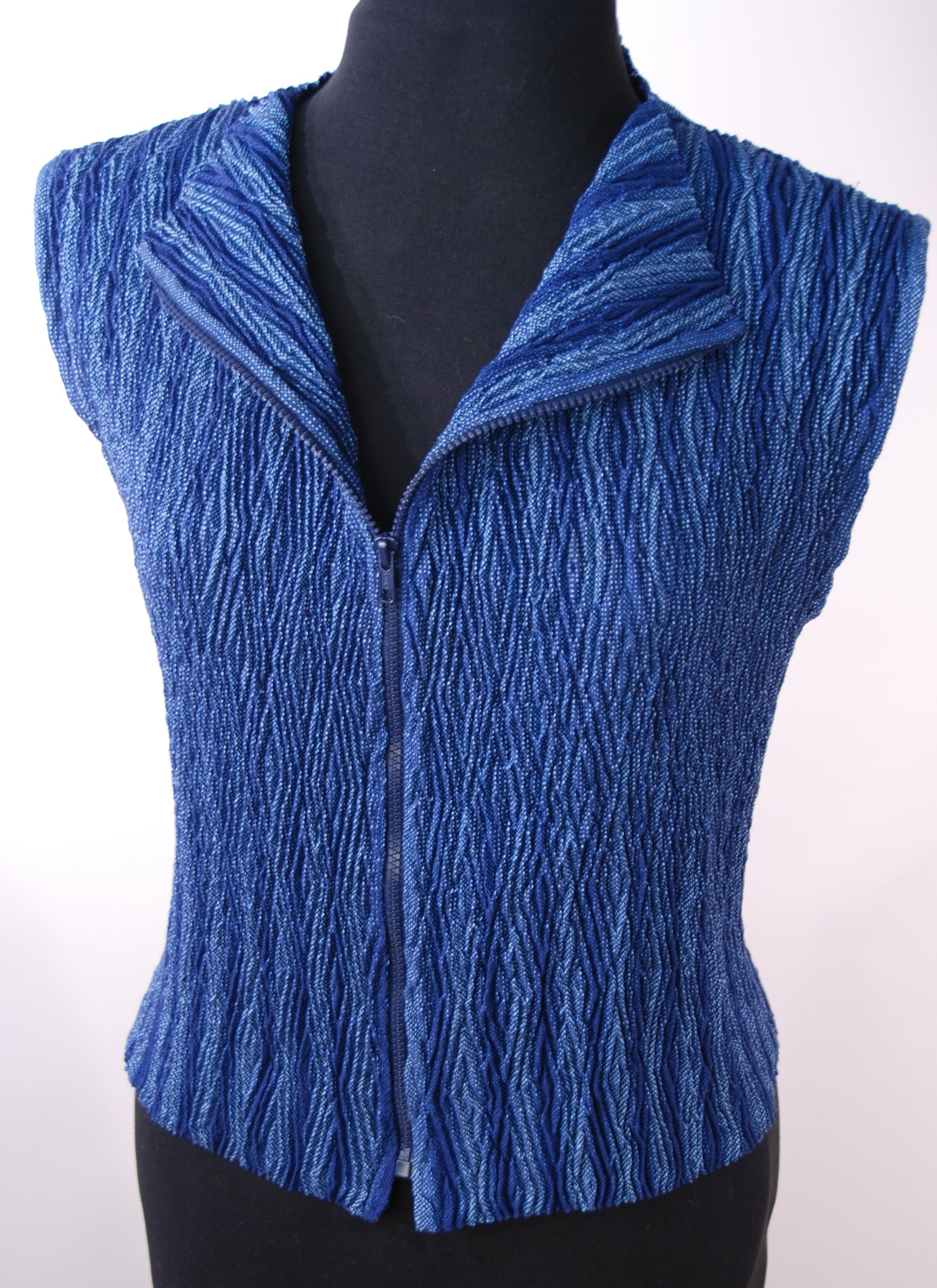 Skill level: advanced beginner and beyond
Equipment required:
Loom/student - minimum of 4 shafts necessary – 8 or more shafts is even better!
Instructor bio: Dianne Totten, a weaver for 30 years and teacher for fifteen, uses a variation of woven shibori to produce what she calls "crimp cloth" to create one-of-a-kind garments with the heat-set fabric. Her expertise in sewing complements her passion for weaving. Dianne's award-winning work has appeared nationally and internationally. She teaches at John C. Campbell Folk School in NC as well as nationally for guilds, at Convergence 2012, and at regional conferences. She has been published in SS&D, Handwoven, Weavers and Vävmagasinet. Väv chose her crimped jacket as "Best in Show" in its category at the Swedish National Convention Fashion Show.

Contact: DTottenHW@comcast.net
Facebook: Dianne Totten Handwovens
Website: diannetottenhandwovens.com